Technical Director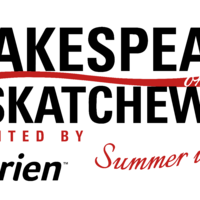 Position Type: Full Time
Posted Date: Posted 2 months ago
Closing Date: February 17, 2023
Location: Saskatoon
Salary: $21.84/hour
Company Overview
Shakespeare on the Saskatchewan Festival (SOTS) has been producing the works of Shakespeare on the banks of the
South Saskatchewan River since 1985. We attract visitors from across the province, the country, and the world. We
strive to create a warm, relaxing, and inviting atmosphere for our patrons so they can truly enjoy their theatrical
experience. Our Technical Director will be an integral part of this vision as they will be responsible for overseeing the construction of the theatre space.
Job Description
Working under the supervision of the Production & Site Manager, Technical Director duties and responsibilities will include but not be limited to:
• Working closely with the Production Manager to accomplish the needs of the festival
• Assisting the venue tech during programming sessions
• With the Production Managers plan; oversee and execute the tech weeks for the festival
• Oversee and assist in the commissioning of the Amphitheatre: including setup of lighting, audio and rigging systems
• Assist the carpenter and set designer in building and constructing the set, through the use of various power
tools (table saw, circular saw, power drills etc.)
• Assist in physical set up and installation of our outdoor festival site including erection of tents, hanging of
signage, landscaping, installation of theatrical stage risers, setting up of theatrical seating, set up of backstage
areas, light construction, and painting of theatrical sets, hanging and focusing lights and audio equipment
• Oversee a crew of 3 - 10 people
• Help maintain Covid-19 Cleaning procedures inside all high traffic buildings
• Potential for painting of sets and touch ups on the Amphitheatre structure
• Other duties as assigned
HOURS OF WORK: 40 hrs/week, variable hours. Some evenings and weekends
RATE OF PAY: $21.84/Hour
APPROXIMATE DURATION: May 23rd – July 15th, 2023 - with 40 hours of prep in advance of start date.
SUBMISSION DEADLINE: February 17, 2023
Qualifications:
• 1 – 3 years of relevant experience
• Knowledge of Soundcraft Expression, ETC Element and Qlab (or similar)
• Post secondary training in technical theatre preferred or experience in Live events
• Comfortability with power tools and ability to lift 50lbs
• Availability to work evenings and weekends throughout the summer
• Experience coordinating a crew
• Enjoy working outdoors and able to work in inclement weather
• Experience with theatrical lighting, audio and rigging systems
• Be able to provide proof of full vaccination against COVID-19 as per the SOTS policy
• First Aid or equivalent training will be considered an asset
• Fall Arrest and Mobile Elevated Work Platform will be considered an asset
**This position is subject to SOTS potentially receiving funding through various support programs; Canada Summer Jobs, Technation, or Venture for Canada. The basic categories to be eligible could be; being under the age of 30, or being a current student continuing studies. We are interested in submissions from diverse communities as we welcome all voices in our organization. All qualified individuals are encouraged to apply.
---
SOTS values diversity in its workforce and invites applications from all qualified candidates. If you need
accommodation at any stage of the application process, please do not hesitate to make a request.
Please email resume with cover letter and 2 references to Kody Manson at kody.m@shakespearesask.com
Email Subject Line: TECHNICAL DIRECTOR 2023
Position Type: Full Time
Posted Date: Posted 2 months ago
Closing Date: February 17, 2023
Location: Saskatoon
Salary: $21.84/hour