Producing Assistants - Forum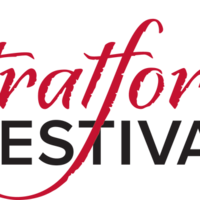 Position Type: Contract
Posted Date: Posted 2 months ago
Closing Date: February 21, 2023
Location: Stratford
Salary: $39,520 - $47,840
Company Overview
Based in Stratford, Ontario, the Stratford Festival is one of the world's foremost repertory theatre companies. It operates year round, presenting a season of about a dozen plays each year between the months of April and November, a rich stream of digital content and hundreds of Forum events, designed to deepen understanding of the plays. For every person a theatregoer sees on our stages, we have seven people working behind the scenes, some of the world's most dedicated and experienced arts workers. At this time we are undergoing a culture shift to support anti-racism and anti-oppression and ensure a respectful, equitable and inclusive environment in which all staff, artists and audience members can feel a true sense of belonging.
Job Description
Forum Producing Assistant (2 openings)
This position reports to the Meighen Forum Director or designate and is part of the Directors' Office team. This position provides co-ordination and support for The Meighen Forum, a series of 150+ events that illuminate the themes of the Festival's season by bringing Festival artists and distinguished guests together with our audiences.
About The Meighen Forum:
Founded by Artistic Director Antoni Cimolino in 2013, the Meighen Forum is a series of engaging events designed to illuminate the themes and ideas in our playbill and explore their resonance and relevance in today's world. A typical Forum season includes concerts, play readings, panel discussions, keynote speakers, workshops and more. The goal of bringing together our artists and some of the greatest leaders and thinkers of our time on the Meighen Forum program is to open a window into the artistic mind, creating for our audiences a transformational experience that allows our productions to resonate more deeply and personally with each patron and challenging perceptions and assumptions about our work and our society.
Responsibilities:
• Manage multiple series of events in the Stratford Festival Forum, including: supervising events, organizing prep meetings and liaising with other Festival departments including payroll, marketing and publicity
• Liaise with guests and arrange travel and itineraries
• Administer contracts and other paperwork for a variety of simultaneous projects
• Initiate and track payments and expenses, and ensure fulfillment of other contractual commitments.
• Maintain Artifax event software and guest database
• Support and contribute to Forum planning including: researching selected plays, identifying the themes and topics and historical context of the works
• Research and recommend potential Forum guests and events
• Organize copy and marketing assets
• General administrative duties, including data entry, proofing text, correspondence, filing, etc.
• Represent the Festival with a high standard of professionalism and fulfill all responsibilities with an ethic of care, respect, and generosity.
Qualifications:
• Administrative and/or event management experience in performing arts, hospitality and/or financial environments is preferred
• Knowledge of Artifax and/or Tessitura software would be an asset
• Ability to prioritize and multi-task while demonstrating tact and sensitivity under pressure
• Exceptional attention to detail and problem solving skills
• Strong communication skills, including proficiency in Microsoft Office and Google Suite
• Ability to work independently and adapt to shifting priorities and timelines.
• Drivers license is an asset
This is a full-time seasonal position, end of February through September 2023. While the successful candidates will have the option of some remote work, this position will require onsite presence on the Festival campus in Stratford, Ontario during June to September. Regular work hours are 35 hours a week (including weekends as described above); in addition, occasional evenings (subject to compensatory time off) may be required.
This posting will be open until filled.
Job Type: Seasonal

The Festival is working diligently toward a safe and healthy workplace for everyone. We welcome applicants of every identity, and encourage applications from Indigenous, Black, People of Colour, Deaf, disabled and 2SLGBTQ+ folks. We are committed to accommodating people with disabilities throughout the recruitment process and beyond. If you require accommodation (including, but not limited to, an accessible interview site, alternate format documents, ASL Interpreter, or Assistive Technology) during the recruitment and selection process, please let our Recruitment team know.
No candidate will meet every single desired qualification. If your experience looks a little different from what we've identified and you think you can bring value to the role, we'd love to learn more about you!
---
If you feel you could make a meaningful contribution to the Stratford Festival, please apply by submitting your resume and cover letter in a single PDF to:
Human Resources
E-mail: resumes@stratfordfestival.ca
Subject: Forum Producing Assistant
We thank all applicants for their interest, however only those candidates selected for interviews will be contacted.
Position Type: Contract
Posted Date: Posted 2 months ago
Closing Date: February 21, 2023
Location: Stratford
Salary: $39,520 - $47,840