Production Administrator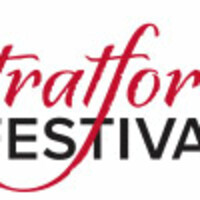 Position Type: Full Time
Posted Date: Posted 2 months ago
Closing Date: February 21, 2023
Location: Stratford
Salary: $75,000-$85,000
Company Overview
Based in Stratford, Ontario, the Stratford Festival is one of the world's foremost repertory theatre companies. It operates year round, presenting a season of about a dozen plays each year between the months of April and November, a rich stream of digital content and hundreds of Forum events, designed to deepen understanding of the plays. For every person a theatregoer sees on our stages, we have seven people working behind the scenes, some of the world's most dedicated and experienced arts workers. At this time we are undergoing a culture shift to support anti-racism and anti-oppression and ensure a respectful, equitable and inclusive environment in which all staff, artists and audience members can feel a true sense of belonging.
Job Description
Production Administrator
This position reports to the Director of Production or designate and is part of the Production Management team.
Responsibilities:
• Ensure accuracy of production department operating and capital budgets and forecasts.
• Monitor the production budget ensuring ethical practices are in place for spending and approvals.
• Establish and maintain departmental records, procedures and business practices
• Oversee, execute and implement contractual agreements
• Review and approve timesheets based on collective agreements and their payroll requirements
• Coordinate and initiate communications within the production department
• Oversee problems and conflicts and provide guidance or interpretation of personnel policies
• Supervise and delegate tasks to Administrative Assistant
• Liaise between Director of Production and staff
• Adhere to the Stratford Festival Health & Safety Commitment and Procedures, and ensure that safe work practices and policies are supported and enforced within reporting structure.
• Perform other duties as assigned
Qualifications & Experience:
• Post-secondary degree or equivalent education and experience in a field related to Arts Administration or Business
• Experience preparing seasonal and full time employment contracts including Canadian Actors' Equity and Associated Designers of Canada agreements.
• Experience in understanding and interpreting collective agreements and while ensuring timesheet/payroll requirements are met.
• Resilience while working in an environment of changing demands, distractions, priorities and goals.
• Minimum of 5 years' experience in an administrative role, preferably in a performing arts industry
Preference will be given to candidates who see how clear communication, accurate accounting and personal passion for the arts are integral to supporting the dynamic process of theatre production.
This full time position is located in Stratford, Ontario and will begin as soon as possible.
This position will be posted until filled.
Job Type: Full Time

The Festival is working diligently toward a safe and healthy workplace for everyone. We welcome applicants of every identity, and encourage applications from Indigenous, Black, People of Colour, Deaf, disabled and 2SLGBTQ+ folks. We are committed to accommodating people with disabilities throughout the recruitment process and beyond. If you require accommodation (including, but not limited to, an accessible interview site, alternate format documents, ASL Interpreter, or Assistive Technology) during the recruitment and selection process, please let our Recruitment team know.
No candidate will meet every single desired qualification. If your experience looks a little different from what we've identified and you think you can bring value to the role, we'd love to learn more about you!
---
If you feel you could make a meaningful contribution to the Stratford Festival, please apply by submitting your resume and cover letter in a single PDF to:
Human Resources
E-mail: resumes@stratfordfestival.ca
Subject: Production Administrator
We thank all applicants for their interest, however only those candidates selected for interviews will be contacted.
Position Type: Full Time
Posted Date: Posted 2 months ago
Closing Date: February 21, 2023
Location: Stratford
Salary: $75,000-$85,000