Executive Director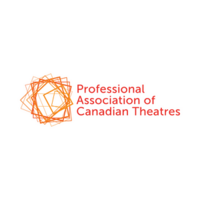 Professional Association of Canadian Theatres (PACT)
View Website
Position Type: Full Time
Posted Date: Posted 11 days ago
Closing Date: April 5, 2023
Location: Toronto
Salary: 85,000-95,000
Alternative Formats for this posting:
Audio Narration of document: LINK
For a downloadable screen reader version of this call, please click here: LINK
ABOUT PACT
The Professional Association of Canadian Theatres (PACT) is a member-driven national organization of professional Canadian theatres that serves as the collective voice of over 160 member companies, of various sizes, from coast to coast to coast. We offer programming and professional development for both artistic staff and arts administrators; we also have various caucuses where our members can connect with their peers, share knowledge and discuss current matters of the sector. We are highly engaged in federal advocacy, and work with partners in the Department of Canadian Heritage, the Minister of Canadian Heritage's office and the Canada Council to relay the concerns of our members and provide information used in crafting policy. We negotiate on behalf of our members with Canadian Actors' Equity Association in crafting the Canadian Theatre Agreement, as well as agreements with the Associated Designers of Canada and Playwrights' Guild of Canada.
ABOUT THIS POSITION
PACT is seeking its next Executive Director to lead with a future focus into the next phase of both the Canadian theatre sector and PACT itself. Through the strong work of current leadership (board, team, and members alike), PACT stepped up to serve as a stabilizing presence in the tumultuous times of uncertainty for the sector as it navigated dealing with the pandemic, social justice movements and the current moment of recovery and renewal. PACT's next Executive Director will build on this work to steward the organization in collaborating with members, staff, the board and sectoral stakeholders in shaping this future.
PACT is led by the principles of Equity, Diversity, Inclusion, and Accessibility and strives to incorporate these principles in everything we do. We warmly invite applications from folks from equity-deserving groups. Individuals who identify within historically-marginalized communities are strongly encouraged to apply. PACT will work proactively through all stages of recruitment to create a barrier-free hiring process, and will provide accommodations as required. To request accommodations in this process please email HR@LeSageArts.com.
ROLE OVERVIEW:
Reporting to the PACT Board of Directors (made up of PACT members), PACT's Executive Director (ED) is responsible for the overall leadership and management of the organization, leading staff, the board of directors and members in the key areas of 1) Planning and Strategic Priorities, 2) Internal Relationships, 3) External Relationships and Communications, and 4) Organizational Oversight.
RESPONSIBILITIES AND PRIORITIES:
Duties and accountabilities of the Executive Director include, but are not limited to the following areas of responsibility and priorities, as directed by PACT's Board of Directors and in collaboration with the staff:
Planning and Strategic Priorities for PACT

Lead the vision and new strategic planning process for PACT with the Board of Directors, by setting the priorities and areas of focus for the future, understanding the current economic, social and labour realities facing Canada's theatre companies.

Advocacy - with the Board of Directors, continue the crucial work of the national arts service organization leading advocacy for PACT's membership responding to current issues facing Canada's theatre community.

Equity, Diversity, Accessibility, & Inclusion Priorities and Strategies - continue the progress made with both EDAI strategies and initiatives for PACT as an organization, for PACT membership, and advocating in the sector.

Labour Relations - with appropriate staff assistance, lead and support labour relations and negotiations on behalf of the membership (with CAEA, ADC, PGC)



Internal Relationships

Membership Relations - Oversee the strategies for membership engagement including networking and training initiatives; hearing and understanding the needs of the membership (balancing the competing priorities of members in all regions, in all organization sizes, across all practices); and respond to critical issues for the membership.

Board Relations & Governance - work collaboratively with the Board of Directors to set the strategy, and work with board executive and committee members to drive the strategic priorities of the organization. Ensure proper board governance and administration is carried out.

Organizational Development: strong HR practices including workplace compliance, policies, and strong engagement with staff. Establish a work environment which values staff input, and lead a team capable of providing high quality services to PACT members.



External Relationships and Communications

Foster on-going relationships and partnerships with the public, government ministries, funders, affiliated organizations and other stakeholders.

Create and maintain key relationships with other provincial, national and international Arts Service Organizations.

Act as spokesperson for PACT, and develop and manage key external messages.



Organizational Oversight

Create and implement PACT's overall business plan including operating and administrative functions.

Budgeting and Financial Responsibilities - Develop the business plan, budgeting and results monitoring process for fiscal accountability to meet the strategy, goals and overall efficiency objectives in operating PACT, and all statutory obligations;

Marketing and Development strategies - oversee the implementation of resource development and marketing plans and exploring new revenue sources.
WHAT THE IDEAL CANDIDATE WILL BRING TO THE ROLE:
Experience, Qualifications and Attributes
PACT is open to hearing from candidates from varying work experience and professional backgrounds, but feels that the following would be ideal areas of experience, qualifications, and background for its next Executive Director:
THEATRE PRACTICE: an understanding or experience of the needs and current producing environment for Canada's theatre sector, including the varying needs of organizations of all sizes, mandate, and in all regions that PACT serves. Experience in labour relations/negotiations a strong asset. Experience in sector-wide audience development a strong asset.

ORGANIZATIONAL LEADERSHIP: experience leading and running a nonprofit organization (particularly with an arts service organization) including experience leading independent (and remote) teams, collaborating with boards & members, creating and implementing business and operational plans. Exercising a high degree of discretion and confidentiality with member and organizational information.

FINANCE & RESOURCES: strong nonprofit financial acumen, with experience crafting and presenting organizational budgets for board approval, securing necessary resources, monitoring progress & regular financial reporting including reforecasts, reports to the board, audit oversight, and statutory compliance.

EQUITY, DIVERSITY, ACCESSIBILITY & INCLUSION: a strong understanding of these frameworks and approaches - for both PACT as an organization with staff and board members; as well as leading on these issues as a national ASO in the sector. Lived experience is considered a strong asset in addition to understanding of these frameworks.

EXTERNAL COMMUNICATOR: A strong spokesperson, public speaker. An adept community builder, who is able to communicate large ideas and inspire/engender confidence.

INTERPERSONAL SKILLS: A strong listener to all internally and externally, with a high level of integrity and experience building trust in community. Able to balance multiple perspectives and viewpoints of a wide variety of stakeholders, while juggling competing priorities. A strong leader of people, motivated to develop others.
COMPENSATION AND KEY POSITION INFORMATION
The salary range for this position is $85,000 - $95,000 gross per annum. In addition, PACT offers a package of extended benefits and 4 weeks paid vacation.

This is a full time employee position. Due to the operational needs of PACT, this position requires extensive national and occasional international travel, and the requirement to work a flexible schedule including some evenings and weekends.

PACT's Hybrid work model is the organization's current practice, with some staff working fully remotely, while others are 'hybrid' - with the need to be in the Toronto office for key activities, and working remotely the balance of the time.

Residency in Toronto - PACT is open for a candidate to move to Toronto to work in the same city as the administrative office, and will offer a modest one-time relocation fee. Alternatively, PACT is open for candidates to propose a remote working arrangement elsewhere in Canada, with the understanding that regular travel to Toronto and other sites will be required.

You must be eligible to work in Canada without an employer-sponsored visa.

This is a full time employee position. Desired start date is June 2023 (negotiable).
COVID PROTOCOLS
PACT continues to follow the recommendations of Ontario Public Health, and that of its partner venues and organizations and will continue to update its policies to respond to any changes in the public health situation. Under current practices at PACT, all staff provide proof of vaccination and protocols are followed when working onsite and in-person.
---
HOW TO APPLY
PACT has formed a Search Committee including Board members, PACT members, and the lead search consultant who will be involved at different stages of the process:
PACT Board members: Mike Payette (Search Committee Chair and Board Vice President), Nina Lee Aquino (Board President), Jay Dodge (Board Past President), Evan Klassen (Board Treasurer), Sage Wright, Lisa Li, Marnie Hamagami.

PACT Members: Claire Sakaki, Melissa Tsang.

Search led by LeSage Arts Management (Jeanne LeSage and Associates)
We warmly invite applications from folks from equity-deserving groups. Individuals who identify within historically-marginalized communities are strongly encouraged to apply. PACT will work proactively through all stages of recruitment to create a barrier free hiring process, and will provide accommodations as required. To request accommodations please email HR@LeSageArts.com.
APPLICATION PROCESS
Qualified applicants can go to this PORTAL and submit an application no later than Wednesday, April 5th at 5:00pm EST.
The link to the Portal takes you to a Google form with preliminary questions in lieu of a cover letter and an opportunity to submit a CV in PDF format. This worksheet contains the questions and information you will be asked to include in the link above.
In the platform above, we welcome the OPTIONAL opportunity for voluntary self-identification; for you to share with us any important identities you hold that shape your identity/experience in a way you would like known by the Search Committee.
All applications will remain confidential and will be carefully reviewed and assessed by the Search Committee.
For more detailed information on PACT, please visit our website. PACT has engaged LeSage Arts Management to support the recruitment process for this role. We thank all for your interest and application, only those chosen for the shortlist will be contacted. For any additional questions, please contact us at HR@LeSageArts.com.
LAND ACKNOWLEDGEMENT
Read PACT'S Land Acknowledgement.
Position Type: Full Time
Posted Date: Posted 11 days ago
Closing Date: April 5, 2023
Location: Toronto
Salary: 85,000-95,000