Interim Managing Director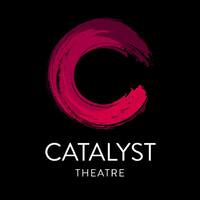 Position Type: Contract
Posted Date: Posted 21 days ago
Closing Date: September 26, 2023
Location: Edmonton
Salary: $45,000 $50,000/year (based on experience & prorated to 10 months)
Company Overview
ABOUT CATALYST THEATRE
Catalyst Theatre creates bold, ambitious, and highly theatrical productions – made-in-Edmonton work that's presented across Canada and around the world. We are a professional, not-for-profit company that's committed to bringing high-quality, creation-based work to the forefront. Our artistic practice is rooted in creative collaboration. We strive to ensure a safe and artistically invigorating environment for the development of strong creative teams, and to provide sustained support for the evolution of a compelling artistic vision and distinctive creative practice. Our productions are created in-house, from the ground up and are built to tour. Many have had performance lives over several years, often maintaining the same team of artists over the entire life of the production. Our core creative teams aim for the unexpected, seeking out innovative ways to tell powerful stories in ways that excite the minds, ignite the hearts, and inspire the imaginations of diverse contemporary audiences – locally, nationally & internationally. Through the integration of evocative music, haunting sound, poetic text, dynamic choreography & surreal design, we work to create detailed, multi-layered, and imaginative productions that resonate in powerful and unexpected ways, unearthing the hidden corners of human experience and expressing what words alone cannot.

Since 1996, Catalyst has created 22 original Canadian productions under the artistic leadership of Jonathan Christenson. These productions have been presented at such international festivals as the London International Festival of Theatre (LIFT), Edinburgh Festival Fringe, le Carrefour International du Théâtre, Luminato, Brighton Festival, Adelaide Festival Fringe, the PuSh Festival, On the Waterfront, Magnetic North, High Performance Rodeo, and Barbican International Festival of Theatre (BITE); at theatres across Canada such as the NAC, Canadian Stage, Theatre Calgary, Vancouver Playhouse, The Grand, Arts Club, Persephone, Yukon Arts Centre, ATP, Vertigo, and the Cultch; at prominent theatres throughout England, Scotland & Wales, including The Barbican Theatre, The Traverse, the Tron, the Liverpool Playhouse, the Pleasance – London, Chapter Arts Centre and the ARC; in New York's Broadway district at the New Victory Theatre on 42nd Street & New World Stages. The company's work has also been licensed to theatres throughout North America, Europe and Australia.
Catalyst has received more than 135 awards & nominations, including two Scotsman Fringe First Awards, one Herald Angel, 4 Stage Award nominations, multiple Sterling, Dora, Betty Mitchell, Capital Critics, and SATA awards and nominations, and 3 Lucille Lortel Award nominations.

From 1996 to 2015, Catalyst's home was a 135-seat black box theatre that the company built from a derelict warehouse in Edmonton's Theatre District. That venue continues to play an important role in Edmonton's performing arts community, offering space for small theatre and dance companies to perform in throughout the year. Since 2015, Catalyst has been located in downtown Edmonton's Arts District in the Citadel Theatre, after spearheading a $1.5 million renovation of the 700-seat Maclab Theatre and lobby, and the creation of a small suite of offices that the company now calls home.
Job Description
INTERIM MANAGING DIRECTOR, CATALYST THEATRE
This is a 10-month full-time employment contract.
Term: 1 November 2023 – 31 August 2024
Salary: $45,000 – $50,000/year (based on experience & prorated to 10 months)
Holidays: 4 weeks (prorated to 10 months)
Benefits include a health coverage plan and a parking allowance.
JOB DESCRIPTION
Working in close consultation with the Artistic Director, the Interim Managing Director will be responsible for ensuring the continuity and implementation of all aspects of the company's infrastructure, operations and activities align with the artistic vision, contribute to the strategic plan, and serve the company's creation and touring mandate.
The successful candidate will be:
an arts professional with at least five years' experience in a leadership role,
a self-assured leader with high performance standards and excellent time management and organizational skills,
a strong team player with a collaborative approach to setting goals and meeting them,
a creative problem solver with a positive and optimistic outlook and an ability to embrace change,
a passionate advocate for original Canadian creation.
They will also ideally possess the following:
a working knowledge of the Canadian Theatre Agreement (CTA), a familiarity with the Professional Association of Canadian Theatre (PACT),
experience with operating grant applications and reports at the federal, provincial, and municipal level, including familiarity with CADAC,
experience with contracting CAEA and ADC members, and
producing experience, particularly with touring productions.
Working with the Artistic Director in a responsive and collaborative model, the Interim Managing Director will:
create, implement, and monitor the annual budget – including production and touring budgets,
maintain and monitor internal accounting processes, including timely payment of invoices and other expenses,
review monthly financial reconciliations and reports,
attend all board meetings and provide update reports,
oversee the annual financial audit,
identify and prepare all government and foundation grants,
complete reports for all regulatory and funding bodies as required,
oversee the planning and implementation of fundraising strategies,
cultivate local, national and international development, commissioning, producing and presenting partnerships,
ensure all contracts are negotiated and executed in compliance with collective agreements and board policies,
hire and supervise administrative staff & contractors,
ensure operational plans are followed and/or updated as required, and
oversee the implementation of marketing and communications strategies, social media, and project-specific marketing and publicity campaigns.
Additional HR support includes: 1 Bookkeeper (Permanent Contractor), 1 Associate Producer (0.6 Permanent Staff Position), 1 Production Manager (Seasonal Contractor), and 1 Systems Coordinator (Contractor).
Please note: We encourage applications from individuals who may not have experience in all of the above listed areas but who may have parallel experience and/or training that they believe would enable them to succeed in the position.
TO APPLY:
Please submit a CV and cover letter to:
search@catalysttheatre.ca
Catalyst is an equal opportunity employer committed to diverse, inclusive hiring practices by which qualified applicants may apply for any available position without regard to race, religious beliefs, gender identity, physical or mental abilities, age, ancestry, place of origin, marital status, source of income, family status, sexual orientation, or any other basis protected by law. Catalyst is a signatory to the 35//50 initiative and has implemented programming initiatives and allocated financial resources to support diversity and inclusion throughout all areas of our operations.
DEADLINE FOR APPLICATIONS: 26 SEPTEMBER 2023
---
TO APPLY:
Please submit a CV and cover letter to:
search@catalysttheatre.ca
Position Type: Contract
Posted Date: Posted 21 days ago
Closing Date: September 26, 2023
Location: Edmonton
Salary: $45,000 $50,000/year (based on experience & prorated to 10 months)