Artistic Producer, National Creation Fund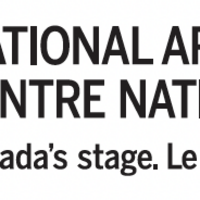 Position Type: Contract
Posted Date: Posted 16 days ago
Closing Date: October 15, 2023
Location: Ottawa
Salary: $93,800 - $138,300
Company Overview
ARTISTIC PRODUCER, NATIONAL CREATION FUND
Competition number: J0823-1072
Department: National Creation Fund
Status: Full-time term. End date: August 31, 2025.
Hours: 35 hours per week
Annual/hourly salary: $93,800 - $138,300
Closing date: October 15th , 2023
Anticipated start date: ASAP
Introducing the National Arts Centre
The National Arts Centre (NAC) is Canada's bilingual, multi-disciplinary home for the performing arts. The NAC presents, creates, produces, and co-produces performing arts programming in various streams—the NAC Orchestra, Dance, English Theatre, French Theatre, Indigenous Theatre, and Popular Music and Variety—and nurtures the next generation of audiences and artists from across Canada.
Curious to learn more? We invite you to read our strategic plan for 2020-2023 in The Next Act.
Collaboration, innovation and community-led engagement are only some of the many initiatives the NAC will leverage to help shape a more diverse, equitable, and inclusive future for the performing arts in Canada, one that embodies our slogan and loudly proclaims that Canada is our stage.
Equity, Diversity and Inclusion:
It is the National Arts Centre's goal to be a more welcoming, inclusive, accessible, and diverse organization for all Canadians. We believe that the basis of this inclusivity requires a socially and culturally diverse workforce and, therefore, we actively seek to recruit candidates who identify as women, Indigenous, Black, Persons of Colour (IBPoC), persons from 2SLGBTQ+ communities and persons with disabilities. We encourage you to self-identify in the recruitment process.
NAC National Creation Fund
The National Arts Centre's National Creation Fund makes investments of approximately $2 million a year in the development of 9 to 11 compelling and ambitious new Canadian works in theatre, dance, music and inter-disciplinary performing arts. Fuelled entirely by donors, the Fund provides Canadian artists with the additional time, space and resources they need to create great work. The Fund invests in both new work, and in promising productions that need additional development after their initial run to produce stronger, more polished work that will be remounted and toured across Canada and around the world.
The Fund is a catalyst for Canadian artists to take their projects to a new level. Our investments provide the additional time and resources that bold, ambitious projects need to be successful on the national and international stage.
The National Creation Fund invests in work that reflects the vitality and diversities of Canada. It supports bold and ambitious work representing a diversity of disciplines, abilities, genders, ethnicities, languages, cultures, and regions.
The Fund makes investment decisions through a two-phase curatorial process. Our curatorial teams vary by project, and consist of the Fund's Artistic Producer, the NAC's artistic leaders (Dance, English Theatre, French Theatre, Indigenous Theatre, NAC Orchestra, and Popular Music and Variety), and invited external artists and arts professionals.


Job Description
Key activities:
The National Creation Fund is seeking an Artistic Producer who will guide the Fund through the selection of investments for the remainder of the 2023-2024 season, and for the 2024-2025 season. Reporting to the Fund's Managing Director and working in collaboration with the Senior Manager of Artist Engagement and the Fund's curatorial teams, the Artistic Producer is responsible for an annual investment of approximately $2 million in 9 to 11 projects that are consistent with the NAC's strategic plan, the overall artistic vision of the Fund, and its goal to support bold and ambitious work.
• Developing and promoting an overall, multi-disciplinary vision and direction for the National Creation Fund that will guide all investment decisions;
• Reviewing all submissions received by the Fund; working collaboratively with curatorial teams to evaluate proposals and make investment decisions through the
Fund's two-phase selection process;
• Establishing and maintaining strong connections to the broader performing arts community in Canada to seek bold, ambitious projects that meet the Fund's criteria, with a particular emphasis on work led by artists from equity-deserving groups;
• Developing partnerships with national and international producing and presenting organizations to support the development and dissemination of projects supported by the Fund;
• Working closely with the Fund staff and members of the curatorial team to continue the development and implementation of diversity, accessibility and sustainability initiatives;
• Working with the NAC's senior leadership team in shaping the how the NAC more broadly supports creation and risk-taking;
• Representing the NAC and the Fund at key performing arts premieres, workshops, festivals, and conferences;
• Supporting the National Arts Centre Foundation's fundraising efforts by engaging with sponsors, donors and governments at all levels, under the guidance of the National Arts Centre Foundation;
• Contributing to the Fund's communications activities, including writing about artists and projects, media interviews and speeches;
• Assuming a visible and inclusive leadership role in the Canadian performing arts community;
• Playing a lead role as an advocate for new Canadian work and artists in general, and for the Fund's investments in particular.
Required qualifications
• A strong reputation as a respected professional in the performing arts community;
• Minimum of 8 years of experience in artistic roles of increasing responsibility, with direct experience in performing arts creation, production, presentation and touring. A track record of programming and/or curating contemporary work is strongly preferred;
• A thorough understanding of producing models and relevant trends in Canadian and international performing arts;
• Comprehensive knowledge of Canadian artists and companies in theatre, music, dance and interdisciplinary performing arts, across the country, in both French and English Canada;
• A strong track record of collaboration, including with IBPoC artists and communities across Canada, and a commitment to collaborative leadership and strong team-building skills;
• A national and international network of relationships with counterparts in other performing arts organizations, combined with a demonstrated desire to collaborate with such partners;
• A commitment to the principles of equal opportunity, cultural diversity, and broadening access to the arts;
• Ability to communicate in both official languages (spoken and written);
• Willingness to travel in Canada and abroad;
• Willingness and ability to work evenings and weekends as required.
---
Who can apply:
Persons residing in Canada and Canadian citizens residing abroad. Preference will be given to Canadian citizens.
As part of NAC's interview process, in-person interviews may be required. Please ensure to have the most up-to-date information on your résumé including your current email address.
The National Arts Centre (NAC) is committed to inclusive employee recruitment and selection. The NAC welcomes and encourages applications from people with disabilities. If you require accommodation during the selection process, please inform us as soon as possible and we will make every effort to fulfill your accommodation request.
The successful candidate will be required to provide the original or a certified true copy of their education credentials as appropriate, along with proof of a valid Background Check as a condition of employment.
While we appreciate all applications, only those selected for an interview will be contacted by us.
How to apply:
Please submit your cover letter and résumé online through the "Career Opportunities" section of our website at https://nac-cna.ca/en/careers.
CONNECT WITH US! LinkedIn
Facebook Twitter Instagram
Position Type: Contract
Posted Date: Posted 16 days ago
Closing Date: October 15, 2023
Location: Ottawa
Salary: $93,800 - $138,300