Theatre Production Associate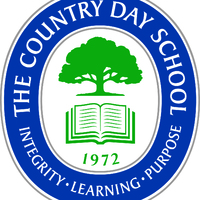 Position Type: Full Time
Posted Date: Posted 28 days ago
Closing Date: September 25, 2023
Location: King, Ontario
Salary: $45,000-$60,000
Company Overview
Situated on a beautiful 100-acre campus in the heart of King Township, The Country Day School offers a challenging university-preparatory program for students in JK-12. For more information about this leading Canadian independent school, please visit www.cds.on.ca.
Job Description
Permanent, Full-time, Year-Round Position
Commencing Immediately
If you are in search of working in a creative dynamic environment situated in a world class professional facility with the opportunity to collaborate on innovative theatrical productions, as well as nurture and shape young artists of the future, then consider joining The Country Day School's Performing Arts Department as Theatre Production Associate.
The Theatre Production Associate reports to the Assistant Technical Director of the Performing Arts Centre (PAC) and provides technical support and assistance for all aspects of the school's theatrical productions and a variety of other school events.
A strong background in set construction is a preferred asset. However, candidates lacking carpentry experience, but with strong backgrounds in lighting and sound or costumes, will also be considered. The particular tasks assigned will focus on the areas of production the candidate has most experience in, however, responsibilities may also include: prop and set building, setting up and managing all lighting, projection, and sound systems, stage management, costume assistance, and training, supervising and mentoring students in theatre technical aspects. The Theatre Production Associate must ensure a high level of service to faculty, students, and venue users.
The successful candidate will possess excellent communication skills and strong interpersonal skills. Additionally, the candidate will be energetic, enthusiastic and creative with a positive "can do" attitude. Schedules associated with working in a theatre are complex so the candidate must be willing to work a flexible schedule, including some weekends and long hours during peak seasons.
Key Responsibilities include:
Procuring and building props for all performances.

Assisting with set building and scene painting for all performances.

Operating, maintaining and troubleshooting the sound system including wireless microphones.

Maintaining and troubleshooting the lighting system and respective instruments.

Assisting with all aspects of implementing sound, lighting, and video designs for performances in the theatre.

Training, supervising and mentoring student "Crew Members" on technical aspects of the theatre (props, sounds, lighting) for all three school performances.

Assisting in the effective running of all school concerts, assemblies, auctions, and other school events, inside and outside of the theatre which require technical support.

Collaborating with faculty and mentoring students on technical theatre aspects for curriculum-based projects.

Liaising with renters of the PAC on the day of the event and providing technical services as required. The Theatre Production Associate will be present throughout the event to operate and oversee the PAC.
Knowledge, Skills and Experience:
Post-secondary degree or diploma in progress in theatre production, theatre technology, teaching or another relevant field

Experience with prop building, set building or decorating, operating lighting and sound systems, stage management, and/or costumes

Experience working with children would be an asset
Ability to assist with set building, including heavy lifting, bending, climbing, and working at heights.

General knowledge of Qlab and ETC's Ion lighting board are an asset

Costume skills are an asset

Self-motivated individual with a desire to continue in their professional and personal growth. If lacking experience in some areas of theatre production, possessing an eagerness to learn is essential.

Strong organizational and multi-tasking skills

Ability to work independently, but also as part of a team

First Aid, WHMIS, Fall Prevention, Working at Heights and Lift Operation certifications are an asset
---
The review of candidates will begin immediately and will continue until the position is filled. The Head of School invites qualified individuals to apply by Monday, September 25, 2023 with resume and cover letter:
Mr. John Liggett, Head of School
The Country Day School
13415 Dufferin Street
King, ON L7B 1K5
www.cds.on.ca/employment
careers@cds.on.ca
The Country Day School offers a positive working environment with a competitive salary. We are committed to fostering an inclusive, equitable and accessible environment where everyone feels valued, respected and supported. We welcome those who would contribute to the further diversification of this community. Accommodations are available for applicants with disabilities throughout the recruitment process. If you require accommodations, please let us know.
All employees of The Country Day School must be able to provide a Vulnerable Sector Screening Report. Only those persons selected for an interview will be contacted. No phone calls or agencies please.
Position Type: Full Time
Posted Date: Posted 28 days ago
Closing Date: September 25, 2023
Location: King, Ontario
Salary: $45,000-$60,000