Education Coordinator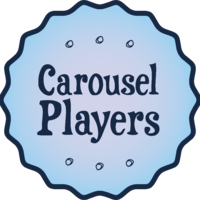 Position Type: Part Time
Posted Date: Posted 1 month ago
Closing Date: October 10, 2023
Location: St. Catharines
Salary: 22,000
Company Overview
Carousel Players is an award-winning professional theatre company for young audiences based in St. Catharines, Ontario. We are committed to the development of new work and the production of theatre that entertains and challenges our audiences. We present inspiring and creative plays for children in theatres, schools and other performance venues. We ensure that our performances, summer theatre school, and outreach programs can be accessed by all children and families regardless of their socio-economic background. We believe live theatre develops artistic awareness, learning skills and a sense of well-being in children.
Our Values
Professionalism: We are committed to a consistent, professional quality of work and maintaining our reputation for artistic excellence.
Respect: We strive to be sincere, respectful and playful in our relationships with children and their caregivers.
Ideas: We are eager to share, explore and stimulate new ideas.
Appreciation: We like to show appreciation for our friends in the world around us.
Responsibility: We strive to be a helpful colleague and good citizen in our discipline (theatre for young audiences), in our field (performing arts) and in our community (the Niagara Region).
Legacy: We are dedicated to making all our children's first exposure to professional theatre a playful, enlightening and memorable experience.
Balance: We are committed to helping employees achieve a healthy balance between their personal and professional life.
Our Programs
Carousel Players specializes in making and teaching theatre for young people. Our core activities are producing two to four plays a year for school and public audiences; working with artists to create new plays for young audiences; and providing arts education to young people ages 4-14.
Carousel Players creates two or more touring theatre productions each year for audiences in elementary schools. These tours travel to school gyms and community venues in the Niagara, Hamilton, Halton, Wentworth, and Brant Regions. We frequently tour outside of Southern Ontario and brought shows to BC, Saskatchewan, and Northern Ontario in the past five years.
Carousel Players provides arts education programs throughout the year through our Theatre School, which offers artist-lead programs at five locations the Niagara Region. The Theatre School also works with elementary schools to provide After School Drama classes and the Playlinks workshop program at schools across the Region. All of Carousel Players' arts education programs have curriculums of play-based learning that were developed with guidance from members of Brock University's Teacher Education faculty.
Job Description
Carousel Players, Niagara's professional theatre for young audiences, is accepting applications for the position of Education Coordinator. This is a part-time (20 hours per week), year-round, permanent position based in St Catharines with a start date of November 6, 2023. Salary: $420 per week ($21/hr). Other compensation includes 3% RRSP matching, extended health benefits, support for professional development, and paid vacation days.
The Education Coordinator reports to the Artistic Director and General Manager and frequently collaborates with other staff. They are responsible for coordinating the promotion and implementation of Carousel Players education activities and Theatre School programs; and such other duties as required and mutually agreed upon.
In the 2023-2024 Season, Carousel Players will offer the following Theatre School and in-classroom drama education programs:
After School Drama Programs
Saturday Drama Classes
March Break Drama Camps
Dungeons & Dragons Adventures
PD Day Camps
Playlinks workshops
KEY DUTIES INCLUDE
Planning, staffing, booking, promoting, and evaluating all Theatre School programs
Monitoring the budget, payments, and educator invoicing for all Theatre School programs
Coordinating the production-related in-school education programs and resources including After School Drama and Playlinks Programs
Working with Educators on program delivery
Serving as the primary contact for parents, schools, and other stakeholders
Education Coordinator 2023 – Job Description
A candidate for this position should demonstrate the following
A love of theatre for young audiences
Three or more years experience in a Theatre or Education-based field of work
Experience in speaking with and emailing unfamiliar people to build new connections
Experience in using MS Office Suite and Google Cloud systems
Spoken and written English proficiency sufficient to lead meetings; have conversations and email exchanges with schools, presenting venues, and parents; and ensure accuracy in the content of written and spoken messages.
Other qualities and skills that are not required but are considered an asset:
Project and/or event management experience
Knowledge of the Niagara Region's geography and communities
Familiarity with Mailchimp, WordPress, and/or graphic design software
Access to reliable transportation
Volunteer or employment experience in the performing arts
---
Please send both your resume and a cover letter to admin@carouselplayers.com addressed to Artistic Director Monica Dufault explaining your interest in the role.
Applications must be received by 11:59pm EST on October 10, 2023 to be considered. Interviews will be conducted in person the week of October 23-27, 2023. We thank all those who apply, but only candidates selected for an interview will be contacted.
If you have any questions about this position, posting, or Carousel Players, please email Annie Slade, General Manager, at admin@carouselplayers.com.
Carousel Players is committed to creating a supportive and flexible workspace. Staff work both in-office and virtually as best suits their tasks and responsibilities. Some evening and weekend work will be required in this position.
This position involves working around minors, so the selected candidate will be required to complete a police-issued Vulnerable Sector Check as a condition of employment. The cost of completing this check will be reimbursed by Carousel Players.
Carousel Players is committed to non-discriminatory hiring practices to ensure equitable access to our creative spaces for artists, staff, volunteers, and audiences of diverse backgrounds and abilities. Persons who identify as IBPOC (Indigenous, Black, and Persons of Colour), 2SLGBTQ+, and/or disabled are encouraged to apply for this position. Please contact Carousel Players at admin@carouselplayers.com or 905-682-8326 *23 about any accommodations you require to submit an application.
Position Type: Part Time
Posted Date: Posted 1 month ago
Closing Date: October 10, 2023
Location: St. Catharines
Salary: 22,000