Publicity Assistant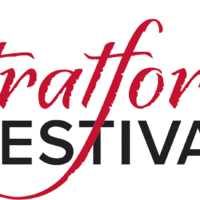 Position Type: Full Time
Posted Date: Posted 4 months ago
Closing Date: July 5, 2023
Location: Stratford, ON
Salary: $34,600 - 43,300
Company Overview
Based in Stratford, Ontario, the Stratford Festival is one of the world's foremost repertory theatre companies. It operates year round, presenting a season of about a dozen plays each year between the months of April and November, a rich stream of digital content and hundreds of Forum events, designed to deepen understanding of the plays. For every person a theatregoer sees on our stages, we have seven people working behind the scenes, some of the world's most dedicated and experienced arts workers. At this time we are undergoing a culture shift to support anti-racism and anti-oppression in all areas of our work, including play selection, casting, marketing and public relations efforts, education programs, production, recruitment of staff and volunteers, and the composition of the Board of Directors. Members of equity deserving groups are always encouraged to apply.
If you would like to be part of this change and contribute your own remarkable talents to North America's largest not-for-profit theatre, we'd like to hear from you.
Job Description
Publicity Assistant
This position reports to the Publicity Director or designate and is part of the Publicity team.
Responsibilities:
· Monitor and distribute media clippings related to the business of the Festival
· Prepare daily media scans related to the business of the Festival and the theatre industry
· Create, maintain and update databases on all media coverage, conducting detailed research through various means, and providing bibliographical reference for archival purposes
· Maintain media lists and databases
· Assist with media ticket requests
· Compile, gather, edit and proofread biographies for Festival staff and artists, maintaining a uniform standard of excellence
· Coordinate the collection of headshots
· Set up and facilitate media interviews
· Provide journalists with information regarding the activities of the Festival
· Create news releases and material for various publications, as required
· Write credits and alternative text for production and other photos
· Create and edit web content, including online image galleries, press releases, and headshots and bios
· Adhere to the Stratford Festival's Health & Safety Commitment, Policies and Procedures, and inform your supervisor of any unsafe condition immediately
· Perform other duties as assigned
Qualifications:
· Exceptional written and verbal communications
· Exceptional organizational skills
· Interest in and knowledge of theatre
· Interest in and knowledge of entertainment media
· Ability to work quickly when required
· Strong research skills
A dedication to accuracy
A keen proofreader's eye
University degree or equivalent education and experience in Public Relations, Communications or Journalism
Preference will be giving to candidates with previous PR experience working in the performing arts or live entertainment industry.
This full-time position is located in Stratford, Ontario, and will begin as soon as possible. Candidates must be available to embrace a flexible schedule including evenings and weekends as required.
Job Type: Full time
This position will be open until filled.
The Festival is working diligently toward a safe and healthy workplace for everyone. We welcome applicants of every identity, and encourage applications from Indigenous, Black, People of Colour, Deaf, disabled and 2SLGBTQ+ folks. We are committed to accommodating people with disabilities throughout the recruitment process and beyond. If you require accommodation (including, but not limited to, an accessible interview site, alternate format documents, ASL Interpreter, or Assistive Technology) during the recruitment and selection process, please let our Recruitment team know.
No candidate will meet every single desired qualification. If your experience looks a little different from what we've identified and you think you can bring value to the role, we'd love to learn more about you!
If you feel you could make a meaningful contribution to the Stratford Festival, please apply by submitting your resume and cover letter in a single PDF
---
If you feel you could make a meaningful contribution to the Stratford Festival, please apply by submitting your resume and cover letter in a single PDF to:
Human Resources
E-mail: resumes@stratfordfestival.ca
Subject: Publicity Assistant
Position Type: Full Time
Posted Date: Posted 4 months ago
Closing Date: July 5, 2023
Location: Stratford, ON
Salary: $34,600 - 43,300