Membership & Communications Manager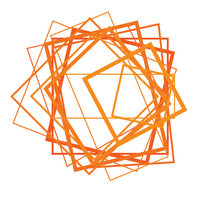 Position Type: Full Time
Posted Date: Posted 1 month ago
Closing Date: September 24, 2023
Location: Remote/National
Salary: 55,000-65,000
Company Overview
PACT is a member-driven organization of professional Canadian theatres that serves as the collective voice of its members.
We are a leader in the national performing arts community and a devoted advocate for the value of live performance. Since 1979 we have focused on providing a community where theatre professionals (both artistic and administrative) can come together to discuss important issues and work together to create innovative solutions.
Job Description
The Professional Association of Canadian Theatres (PACT) seeks a Membership & Communications Manager.
ABOUT YOU
You're passionate about Canada's performing arts landscape and its contribution to Canadian society. Your experience brings together developing strategies, managing plans, with the skills and tactics to achieve your goals. You understand operations and work plans with a focus on collaboration. You're a strong communicator and enjoy connecting to people with a focus on service, and always putting our best foot forward. You sound pretty amazing – we'd love to work with you.
ABOUT PACT
The Professional Association of Canadian Theatres is a member-driven organization of professional Canadian theatres. For the betterment of Canadian theatre, PACT provides leadership, national representation, and a variety of programs and practical assistance to member companies, supporting members to do their own creative work. For more information visit www.pact.ca.
ABOUT THE POSITION
The PACT Manager of Membership and Communications is an important part of a small team working closely together in service of professional theatre across Canada. This role is responsible for stewarding our members and colleagues, growing our membership, managing our renewal process, and helping delivery valuable benefits. This is achieved in part through a robust communications strategy that reinforces PACT's leadership voice, and promotes the role of theatre in Canada. This role engages with internal and external stakeholders, including members and the board of directors. It is a full-time permanent position (35 hours per week), with the support of a part-time associate.
PACT has prioritized creating and maintaining an environment in which difference is valued, equity is sought, and inclusiveness is practiced. In recruiting for our team, we welcome the unique contributions that you can bring in terms of education, opinions, culture, ethnicity, race, sex, gender identity and expression, nation of origin, age, languages spoken, and beliefs. We encourage applications from candidates of Indigenous and diverse backgrounds, as well as individuals who identify as having a disability. If you wish to self-identify in the application process, please feel free to do so. Please contact us if you require any accommodations or supports for the application process.
We are based in Toronto but are working remotely while maintaining our relationships as a team using online platforms and gathering in person occasionally. There is flexibility in scheduling with an expectation of some consistent availability during our peak hours for meetings and programming (12:00–4:00PM ET). For this reason, applicants from across Canada are encouraged to apply.
RESPONSIBILITIES INCLUDE:
· Developing and executing communications plans related to PACT's activities including membership services, advocacy, award programs, labour relations, and the conference.
· Overseeing all communications activities and channels, including: website, artsboard, social media channels.
· Evaluating PACT's communications tools and infrastructure, making recommendations for new and/or evolved systems as appropriate.
· Developing and implementing a PACT awareness and engagement strategy, including member and colleague recruitment campaigns.
· Managing the renewal process for members and colleagues, and maintaining the membership database.
· Identifying and developing new membership services in partnership with other PACT team members, which are informed by conversations that come out of the annual conference and the strategic plan.
· Provide administrative support to programs, including relevant communications, promotional materials, and collateral.
· Act as a staff liaison for Board committees.
QUALIFICATIONS/REQUIREMENTS
· At least four (4) years' experience in communications and/or membership services at a mid-senior level, ideally in a non-profit environment. Experience with a performing arts organization or at a professional theatre company is an asset.
· Training or experience with equity, diversity, accessibility, and anti-oppression practices is an asset.
· Strong Microsoft Office skills (i.e. Word, Excel, PowerPoint). Familiarity with graphic design programs, email marketing software, website CMS platforms, and membership CRM databases is an asset.
· Dependable and reliable with an ability to work well with a variety of people.
COMPENSATION: This is a full-time position (35 hours per week) with an annual salary range of $55,000 – $65,000 depending on experience. Benefits include enrollment in our group health and dental plan, paid vacation time, and paid sick days.
---
HOW TO APPLY
Interested applicants should email a résumé with a cover letter in a single pdf addressed to Brad Lepp at info@pact.ca with '[your name], Manager of Membership & Communications' in the subject line. Please contact us if you require any accommodations or supports for the application process. We thank all applicants however only candidates selected for an interview will be contacted.
TIMELINE
Applications will be reviewed on a rolling basis, so early submission is encouraged. The deadline for applications is the end of day (11:59PM ET) on Sunday, September 24, 2023.
Position Type: Full Time
Posted Date: Posted 1 month ago
Closing Date: September 24, 2023
Location: Remote/National
Salary: 55,000-65,000