Lead Box Office Coordinator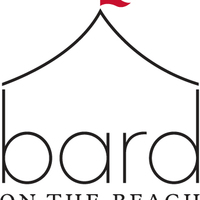 Position Type: Contract
Posted Date: Posted 2 months ago
Closing Date: February 5, 2023
Location: Vancouver
Salary: $20.00 per hour
Company Overview
WHO WE ARE
Bard on the Beach is Western Canada's largest professional Shakespeare Festival, with a focus on providing a vibrant, accessible and inclusive theatre festival to the public. The Festival offers contemporary productions of Shakespeare plays, related dramas and special events from June through September in two modern theatre tents, in a magnificent waterfront setting in Senákw/Vanier Park; and offers online content and programs throughout the year. Full details here.
Job Description
WHO WE'RE LOOKING FOR
Bard on the Beach is seeking a Lead Box Office Coordinator to join us in welcoming diverse audiences and in offering an inclusive and accessible space for patrons, artists and staff in accordance with our Company Commitments. As Lead Box Office Coordinator, you will provide ticketing and empathetic patron services, operational assistance and sales team leadership alongside other Box Office Coordinators in the lead-up to and during the Festival season. You will also assist with training and guidance of the Box Office team when necessary. You will work as part of the Box Office Manager's team.
WHAT YOU'LL DO
Process ticket orders, donations and program registrations by phone and in-person, resolve ticketing issues, help patrons navigate the website and provide technical support for online accounts.
Assist the Box Office Manager with training seasonal Box Office team members and serve as the main go-to for assistance and questions when Box Office Manager isn't available.
Supervise Box Office staff alongside other Box Office Coordinators; address escalated issues between staff and patrons, help educate and empower staff about inclusive spaces and anti-oppressive practice, and track shift break times.
Coordinate Will Call periods, including printing and distributing tickets, preparing reports and seating maps and supporting all health and safety policies, to create a smooth and safe pre-show experience.
Communicate goals and updates in procedures, offers and promotions and time-sensitive information to Box Office staff.
Provide information on the Festival's programming, promote health and safety policies, and uphold the Company Commitments.
Update patron files, deactivate spam accounts, merge duplicate accounts and other responsibilities as assigned by the Manager.
YOU HAVE
Experience as a team leader
Experience in working with the public and creating a welcoming, inclusive space
Strong interpersonal skills
Experience with conflict resolution or de-escalation tactics
Clear communication skills, in writing and in conversation
A strong interest in solving problems and finding solutions
The ability to stay organized and accurate in a time-sensitive and fast-moving environment
A passion for live theatre and the arts, especially Shakespeare
Previous box office and/or event coordination experience (equivalent experience will be considered)
YOU'LL WORK
February through May, and in October: Part-time, based on Box Office schedule.
June through September: Full-time. Evening and weekend availability is required, with a preference for a Wednesday through Sunday work schedule
Hybrid (remote and in-person) working environment possible prior to the Festival season.
---
TO APPLY
Please upload your cover letter and resume in one PDF or Word document named "[First & Last Name] Box Office," and let us know what excites you about this position, why you think you're the right fit, and what an 'inclusive space' means to you. Submit to bardonthebeach.org/current-opportunities/apply-now/.
DEADLINE TO APPLY: Sunday, February 5, 2023
We thank all applicants in advance for their interest; however, only those selected for an interview will be contacted.
Bard on the Beach is committed to promoting an accessible, safe, inclusive and diverse environment. We respect, value and celebrate the diverse experiences of each person and actively encourage everyone to consider joining our team.
If you have questions or need support or assistance in submitting your application, please reach out to Stacey Menzies at resumes@bardonthebeach.org or call 604-737-0625 ext. 2235.
Position Type: Contract
Posted Date: Posted 2 months ago
Closing Date: February 5, 2023
Location: Vancouver
Salary: $20.00 per hour