Wardrobe Coordinator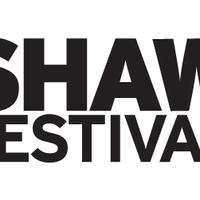 Position Type: Contract
Posted Date: Posted 13 days ago
Location: NIAGARA ON THE LAKE
Salary: 1,100.00/weekly
Company Overview
As one of the world's leading theatre companies and Niagara's 20 largest employers, The Shaw is dedicated to an ongoing process of increasing diversity and inclusion in our audiences, our programs, and in all our hiring for staff, artists, and in the recruiting of board members. The Shaw is committed to a future when our theatres joyously draw on and include all peoples, fully reflective of the world around us. As such, the Shaw Festival is an equal opportunity employer committed to a barrier-free recruitment and selection process. We encourage and invite applications from applicants who identify as Indigenous, Black or as persons of colour (IBPOC), the LGBTQ2+ communities and those identifying as gender fluid. In accordance with Accessibility for Ontarians with Disabilities Act (AODA), and in keeping with our wish to ensure a fully inclusive environment, please advise Human Resources if you require an accommodation throughout the recruitment process. We will be happy to assist. We acknowledge and honour the land upon which we gather as the historic and traditional territory of First Nations peoples. In particular we recognize and thank the Neutral Nation, the Mississauga and the Haudenosaunee for their stewardship of these lands over millennial.
Job Description
Wardrobe Coordinator
This is a Full-time, Seasonal contract.
The Shaw Festival is seeking applications for a seasonal, full time Wardrobe Coordinator. This position will report to the Head of Wardrobe and Associate Head of Wardrobe and is part of the Wardrobe department. In collaboration with the Heads of Wardrobe, this position is responsible for the day-to-day administration of the Wardrobe department.
This is a seasonal position in Niagara-on-the-Lake, from February to August 2023.
Responsibilities
Coordinate with Cutters, Crafts, Head of Wigs and Production Stage Managers for daily fitting requests
Manage machine and non-machine maintenance requests for Wardrobe Department
Setup and maintain tech support materials for wardrobe department
Assist with organizing and maintaining wardrobe spaces & equipment
Support Heads of Wardrobe with show related needs including paperwork, fittings and attending performances
Assist with departmental paperwork such as updating dresser sheets
Assist with daily office administrative tasks
Qualifications / Required Skills
Post-secondary diploma, or equivalent education/experience in a field related to costume construction, fashion design or costuming for film and television required
Experience in theatrical costuming with an emphasis on wardrobe production an asset
An understanding of costume construction, fabrics and costume history is necessity
Strong organizational and time management skills with the ability to multi-task
Excellent interpersonal and communication skills, both verbal and written
Proficient in Microsoft Office Suite with an emphasis on Excel
Excellent team player
Preference will be given to candidates with wardrobe experience in repertory theatre.
Additional Information
This full-time contract position is located in Niagara-on-the-Lake, Ontario.
Job Type: Full-Time, Seasonal (7 Months)
Please note: All new hires must provide Proof of Full Vaccination including one booster prior to their start date.
Salary: $1,100/weekly
---
Interested candidates should submit a cover letter and resume by 5pm on Wednesday December 21, 2022, VIA EMAIL ONLY, to:
Human Resources, Director
Shaw Festival Theatre
10 Queen's Parade, Box 774
Niagara-on-the-Lake, ON L0S 1J0
Email: dlg@shawfest.com
While all responses are appreciated, only those selected for an interview will be contacted.
Position Type: Contract
Posted Date: Posted 13 days ago
Location: NIAGARA ON THE LAKE
Salary: 1,100.00/weekly